We make social impact data

accessible

and

actionable

for all.
Search
Public data that's actually public. Search over 2.9 million funders and nonprofits and the millions of people who lead them. See their grants given and received, leadership, financials and more. All in one platform, and all for free.
Profiles
The profile your organization deserves. Claim your free profile, which we've pre-filled with your most crucial data. Donor advised funds have a home here too. Explore other profiles to discover and analyze organizations like never before.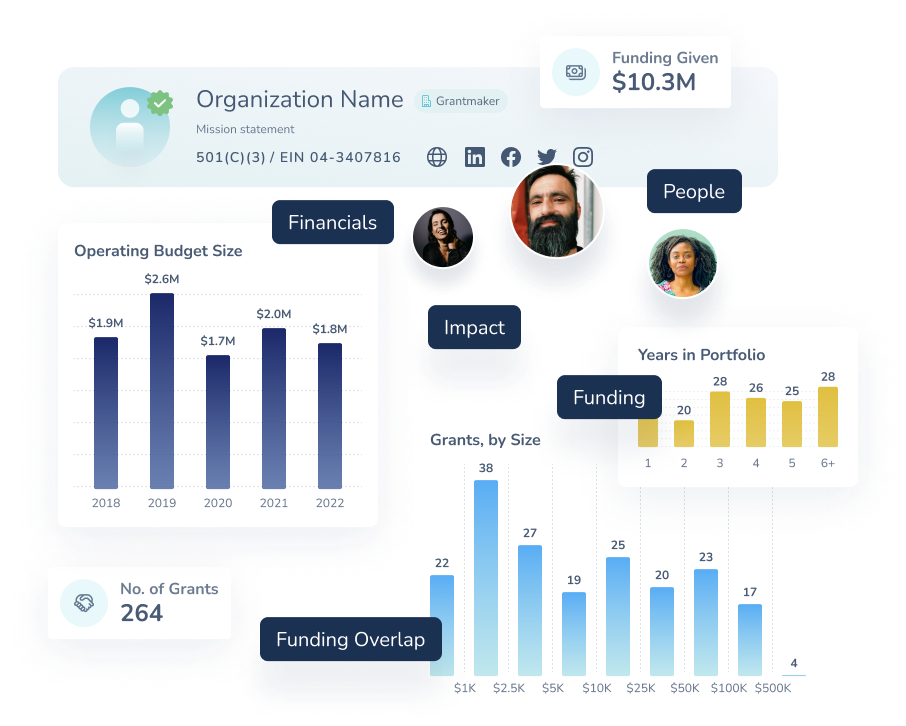 Ecosystems
Sector-specific insights you need, on your terms. Choose causes, geographies and keywords to gain unprecedented visibility into any nonprofit ecosystem in the United States. See who's involved, how funders or nonprofits compare and emerging funding trends.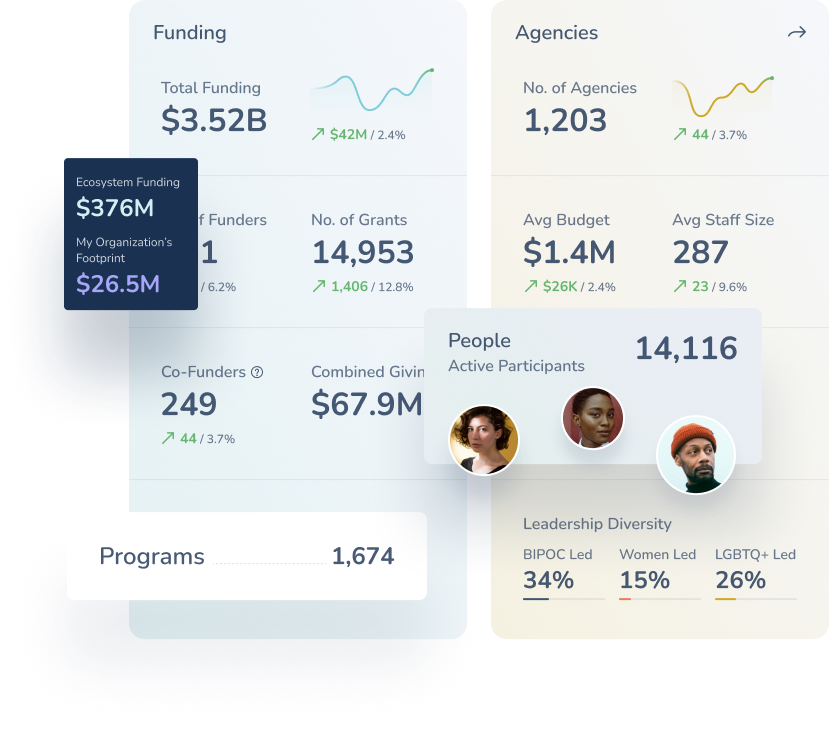 Lists
Accelerating research for good. Instantly build intelligent, exportable lists of funders or nonprofits to organize, analyze and collaborate more effectively. Evaluating potential funders to engage and grantees to support will never be the same.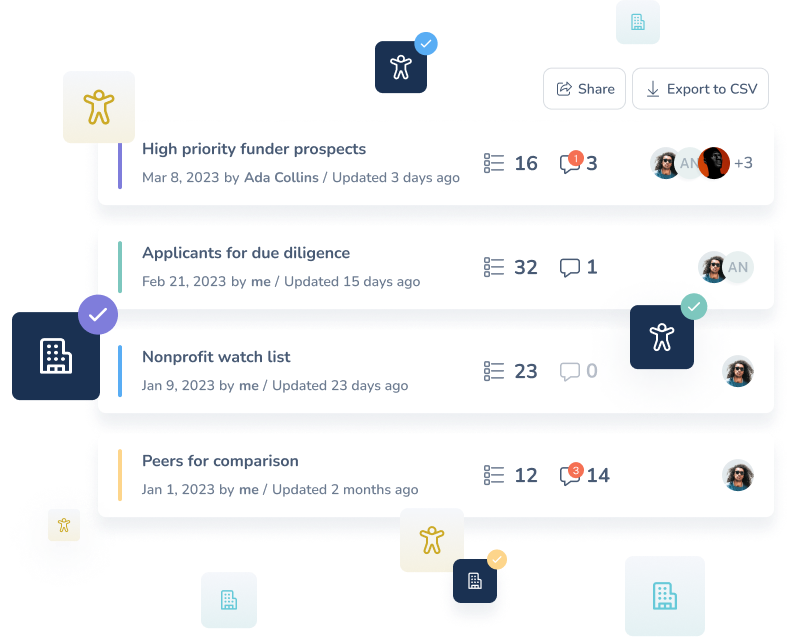 My Portfolio
Your unique portfolio awaits. Exclusive to funders, keep your finger on the pulse of grantees across key metrics - financials, staffing, funding and IRS status. Manage risk by tracking how reliant grantees are on your support and discover which funders support the same grantees as you.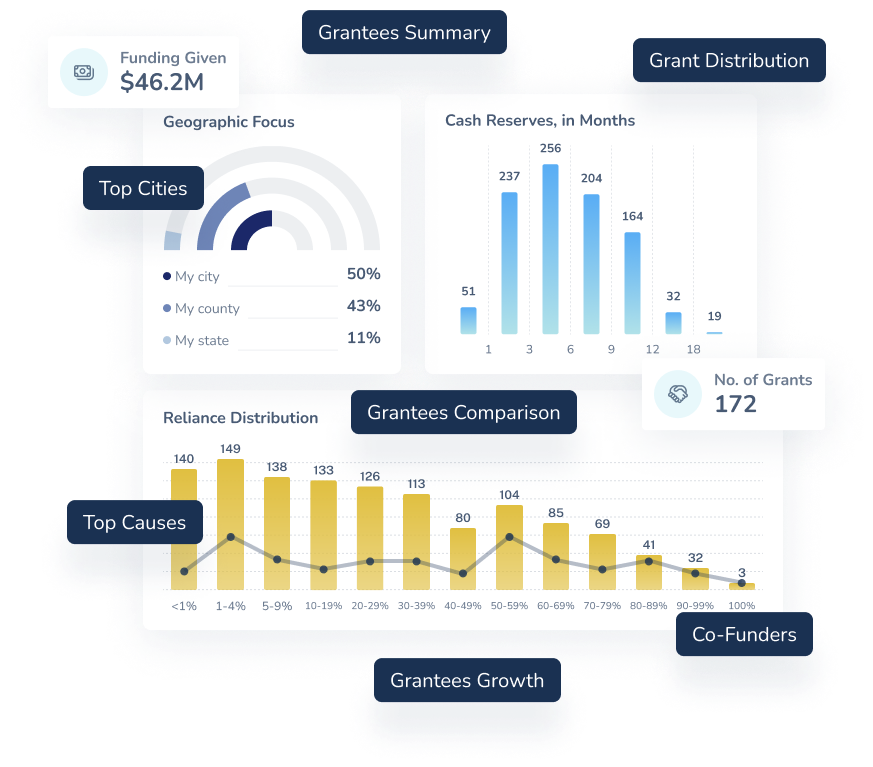 Pricing
Every profile on impala is
completely free

and always will be. Interested in trialing our premium product, Ecosystems?
Your wish-list is our to-do list.
Every product, feature and datapoint on impala is suggested and tested by the funders and changemakers who need them most - and we intend to keep it that way.
Community
Design Partners
Community
Advisory Committees
Incredible allies who ensure impala is valuable, inclusive and accessible to all
Community
Special Initiatives
Exclusive network partnerships to share impala with the world
Interested in bringing impala to your network? Contact us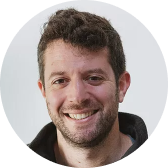 CEO
Shahar Brukner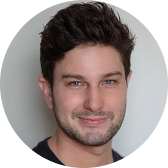 COO
Simon Dickson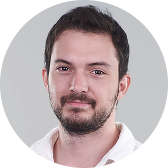 CTO
Tom Huberman
Dan Lev
Almagor
Head of Product
Alex
Nikiforov
Lead UX/UI Designer
Sergiy
Kalinchuk
Senior Developer
Gregory
Koshelenko
Senior Developer
Serhii
Popov
Senior Developer
Danielle Belanger
Partnership Director
David Fox-Estrin
Partnership Director
Laurel Chausse
Customer Success Manager
Dan Lev
Almagor
Head of Product
Alex
Nikiforov
Lead UX/UI Designer
Sergiy
Kalinchuk
Senior Developer
Gregory
Koshelenko
Senior Developer
Serhii
Popov
Senior Developer
Danielle Belanger
Partnership Director
David Fox-Estrin
Partnership Director
Laurel Chausse
Customer Success Manager